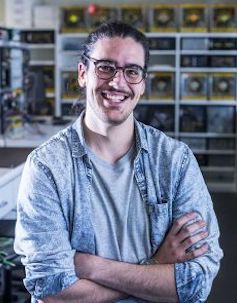 Ben McGhee
Bachelor of Mechatronics Engineering (Honours) and Information Technology
I am currently in my fourth year of a Bachelor of Mechatronics Engineering (Honours) and Information Technology at Queensland University of Technology on a Vice Chancellors Academic Scholarship. I am highly passionate about aviation systems, automation and entrepreneurship and am looking forward to making successful contribution on the world stage to flight and robotics innovation.
I have great communication skills, which saw me as a state finalist in the Lions Youth of the Year Competition and as an MC of University events and music festivals.
I am a highly academic student with a GPA of 7 out of 7 and a member of QUT's Science and Engineering Faculty's Deans Scholars Program. I am fluent in German to a level of B1 under the European Language Scale.
I am outgoing, enthusiastic and quick to learn new skills. I am reliable, hardworking, punctual and love working with people.
Work Experience & Education
January 2017 – October 2017
Technische Universität Berlin
Berlin, Germany
In the first semester of 2017 I completed a Semester Abroad at the Technische Universität Berlin in Germany.
Whilst there I was awarded an academic scholarship by the University and completed units in Machine Learning, German Language and Beer Brewing Technology
Mitsui and Co International Internship Program, New Colombo Plan
Tokyo, Japan
I experienced the workings of a multi-national company and their relationships with Australia. My role was as an ambassador for QUT and Australia. As well as consulting with head managerial staff on challenges impacting international business and IT innovation. I also presented future solutions to Mitsui's CEOs and management staff from other Japanese Companies including Fujitsu and Toyota.
Queensland University of Technology
Brisbane, Australia
I am currently in my third year of a dual degree in Mechatronics Engineering and Information Technology and have an intense interest in machine learning, entrepreneurship and robotics. I am a highly motivated, academically achieving and entrepreneurial student with a current GPA of 7.0 of 7.0.
Kelvin Grove State College
Brisbane, Australia
Queensland Certificate of Education
Certificate of Academic Commendation
OP: 1 (ATAR: 99.8)
Employment History
QUT Marketing and Student Recruitment
Senior Student Ambassador
Promotion of University, presenting to large audiences, prepared and impromptu speeches, discussing degree and university options with prospective students, hosting and planning workshops.
QUT Stem for Schools
Lead Ambsassador
Development and delivery of robotics and IT based workshops to high school students, promotion of STEM fields and careers, engaging students, managing and planning workshops.
Kelvin Grove State College
I4S Academic Tutor
In class teachers aid and teaching of Year 6-10 Maths, Literacy and English, One on one tutoring Year 6-12 Mathematics C, Mathematics B, Physics, Chemistry and IPT, assignment marking, assist in developing lesson plans, delivering lesson plans.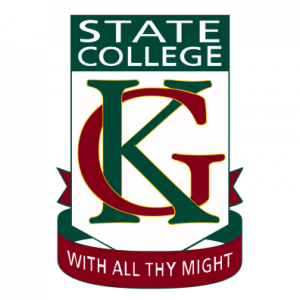 Achievements
New Columbo Plan
Australian Government
This Scholarship enabled me to experience the workings of a multinational Japanese Sogo Shosha, Mitsui & Co, completing a two week internship in Tokyo, Japan.
The New Colombo Plan is a signature initiative of the Australian Government which aims to lift knowledge of the Indo-Pacific in Australia by supporting young Australians to study and undertake Internships in the region.
The Australian Government made an initial commitment of $100 million of funding for the New Colombo Plan. Funding for the program is now ongoing. It involves a prestigious Scholarship Program for study of up to one Academic Year, and Internships and/or Mentorships of up to six months; and a flexible Mobility Grant Program for both short and longer-term study, Internships, Mentorships, practicums and research.
The New Colombo Plan is intended to be transformational, deepening Australia's relationships in the region, both at the individual level and through expanding university, business and other stakeholder links.
Science and Engineering Faculty's Dean's Scholars Program
Queensland University of Technology
The Dean's Scholars Program offers leadership development for outstanding students undertaking any single or double degree offered by the Science and Engineering Faculty.
Dean's Scholars are an elite group of students who have demonstrated high academic achievement and aspire to be future leaders. The group fosters leadership in STEM-linked careers through industry experience, international exchange programs, professional development and mentoring.
Vice-Chancellor Academic Scholarship
Queensland University of Technology
The Vice-Chancellor's Scholarship program is QUT's premier offering for students with outstanding academic achievement that have achieved an OP 1 or 2 in High School.
July 2015, November 2015, July 2016, November 2016
Deans List
Queensland University of Technology
Awarded to students who achieve a semesters GPA of at least 6.5 out of 7.
Australian Vocational Student Prize
Department of Education and Training
The Australian Government continues to support the Australian Training Awards which promote and reward the outstanding achievements of participants within the vocational education and training sector and include the Australian School-based Apprentice of the Year Award.
Certificate of Academic Commendation
Department of Education and Training
Certificates of Academic Commendation are awarded to Year 12 graduates for achieving Very High Achievements (VHAs) in the equivalent of at least six Authority subjects (i.e. at least 24 semesters at VHA standard).