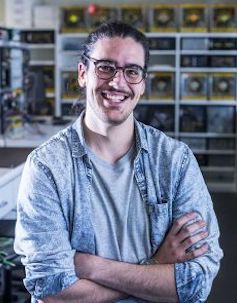 Ben McGhee
Bachelor of Mechatronics Engineering (Honours) and Information Technology
I am currently in my fourth year of a Bachelor of Mechatronics Engineering (Honours) and Information Technology at Queensland University of Technology on a Vice Chancellors Academic Scholarship. I am highly passionate about aviation systems, automation and entrepreneurship and am looking forward to making successful contribution on the world stage to flight and robotics innovation.
I have great communication skills, which saw me as a state finalist in the Lions Youth of the Year Competition and as an MC of University events and music festivals.
I am a highly academic student with a GPA of 7 out of 7 and a member of QUT's Science and Engineering Faculty's Deans Scholars Program. I am fluent in German to a level of B1 under the European Language Scale.
I am outgoing, enthusiastic and quick to learn new skills. I am reliable, hardworking, punctual and love working with people.